It's not done yet....still a work in progress, but here's how it is coming: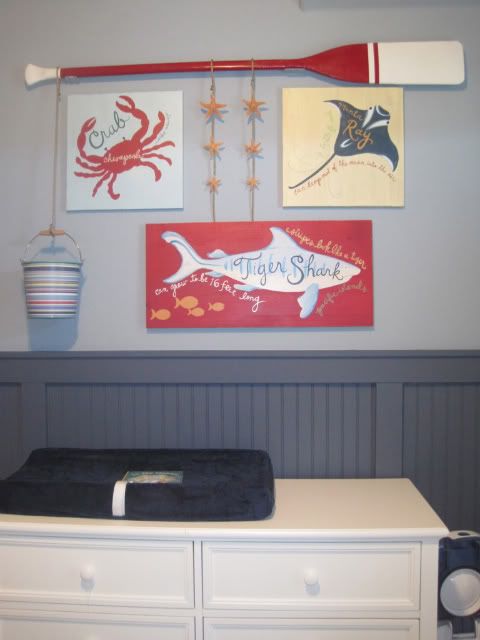 The art is from Pottery Barn Kids--the "Surf Plaques" for 2011. The bucket comes from PBK as well. We bought the oar at Academy and Justin painted it similar to the one PBK had.
The blocks came from Etsy seller OhMyButtonsAndBows and they match Bennett's bedding - the Jackson sheets from PBK.
The shark mobile came from PBK as did the stuffed shark on the dresser. The life preserver came from Hobby Lobby, but I think I need to keep my eyes peeled for a bigger one if it's going to stay in that location. The wire shark came from PB Teen and it is AWESOME. It's my favorite part of the room.
All the furniture is the Peyton line from Bonavita. It's the same set that Savannah has, just in a different color. I thought if we need to switch out someday due to decor or something, it would not be a big deal.