Here are some nursery pics. It's close to being done, but I still need to add wall decor and some curtains. The ones I ordered from Land of Nod aren't long enough and not sure I want to wait until late March for the longer ones to ship out. Plus, I have a feeling the longer ones are going to be too long!
Here is a close up of the closet dividers that I made.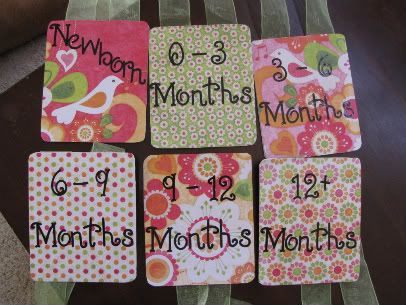 The decal came from etsy seller loladecor.


The birdhouses are from Hobby Lobby (like $6 each!). The chandelier came from Lowe's.